LMC = premium quality products
At LMC-Couplings, we take no chances. As a coupling that works well cannot only save, but also makes you money, we don't go for less than perfection. In order to develop, design and manufacture perfect couplings, our engineering team uses the latest standards and leading-edge 3D measurement technology. Product manufacturing processes are tested and optimized on a small scale before couplings are transferred to our production plants.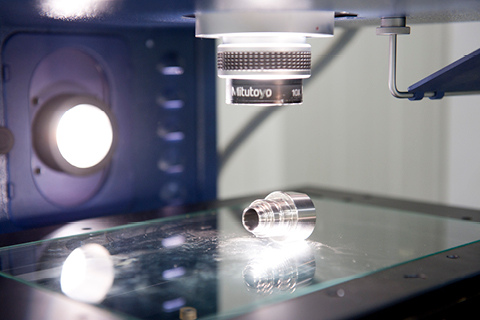 Before a coupling goes into production, it has been tested extensively. Quality and lifespan are checked using an impressive collection of in-house testing facilities. The experience we gain from pilot and full-scale production testing, contributes highly to our ongoing Research and Development program, which benefits all new projects.
The following tests and tools can be used during testing:
Spectroscope
To test the material composition of a coupling, an in-house spectroscope is used. A spectroscope measures the precise material substances of the tested material. We can guarantee that the used materials comply with the relevant standard.
 
Gauges
To guarantee interchangeability among couplings, some European standards, e.g. EN 14420, prescribe the use of standardized gauges. LMC-Couplings uses gauges at random as a quality measurement system at several production stages, in our production plants, on arrival in our warehouse and before goods are shipped to our customers.
 
Water & air pressure testing
Although our couplings are used for working pressures up to 25 bar we can provide water testing facilities up to 3000 bar. Pressure testing is executed by certified and experienced employees respecting the highest safety conditions.
Impact testing
Some industrial couplings, such as TW and Guillemin tanker couplings are affected during handling. When a heavy hose assembly falls to the ground or when the locking system of a coupling is impacted during handling, the body gets strongly affected. Material strength is in-house tested using several types of impact tests.
 
Digital microscope
Thanks to the digital microscope of the Insize ISM-PN200S, the targeted area can be enlarged by 200 for inspection. The digital microscope is an easy and effective tool to compare the sharpness of angles, the wall thickness of couplings and hoses etc. Once the inspection is done, the results can easily be saved and sent by e-mail.
 
Perthometer
Microbiological cleanliness and particle control are of the greatest importance in industrial applications such as semi-conductor manufacturing, pharmacy and biotechnology. The inner surface roughness for LMC's Triclamp couplings defaults to Ra 0,4 - 0,8 µm.
3D measuring technology
Our high-tech measuring system checks whether the dimensions of our couplings comply with the relevant standard. Compared to ordinary measuring systems that are unable to give precise measurements, our measuring system can measure the less accessible parts and shapes. 3D measuring minimizes inspection times and ensures the highest level of product quality. 
 
Durometer
To check the right compression set of a seal, we use durometer testing equipment at various check points in our production. The right compression set of a seal is an important contribution to the quality of a seal and couplings connection.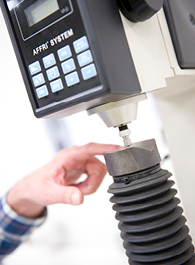 Hardness tester for metal Rockwell and Brinell (HRB and HRC)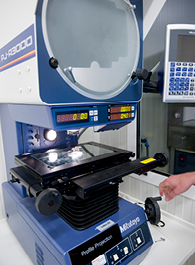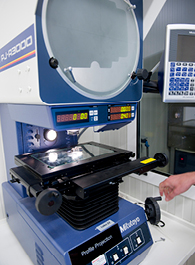 Industrial profile projector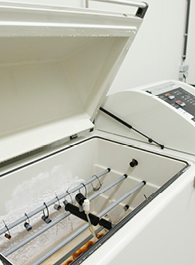 Cyclic Salt spray corrosion chamber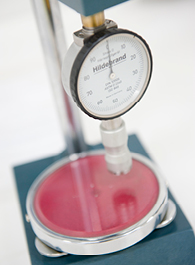 Hardness tester for plastics and rubbers (shore A and Shore D)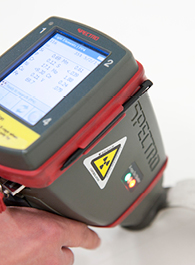 Optical Emission Spectroscopy for metals