News overview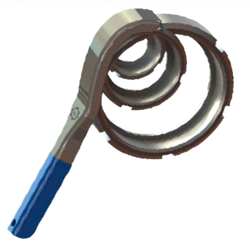 The newly added DINY wrench provides a very good grip for different diameters.
Recently added: Multi-purpose sanitary wrench
2018-09-06 12:02:24
Due to its sideway enclosure of the nut, the wrench is very stable while loosening or tightening. This new lightweight wrench replaces 3 others (DN25 –DN100) which makes it very cost-effective.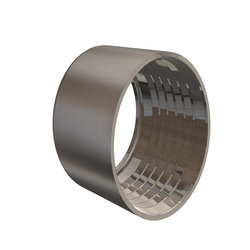 LMC-Couplings added HRRL swage ferrules for the assembly of industrial rubber hoses.
LMC introduces SS Swage ferrules HRRL
2018-09-06 12:02:23
The swage ferrules are cold drawn stainless steel ferrules with a sharp serration on the inside and designed to ensure long-term quality and safety. Unlike the existing HRRK swage ferrules, the new HRRL ferrules can also be used on thin–walled hoses where a light version is required.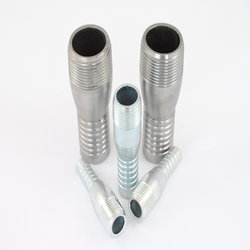 The new king combination nipple offers a cost-effective solution for connecting low pressure hoses.
King combination nipple
2018-09-06 12:02:23
This new part is recommended for low-pressure discharge and suction service, of (compatible) fluids only.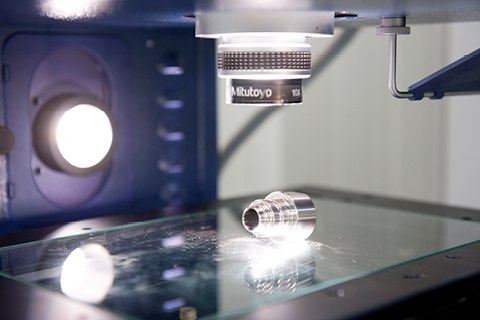 3D printing offers unlimited possibilities for the creation of scale models and prototypes.
LMC introduces 3D printing
2018-09-06 12:02:23
Possibilities are limitless: industrial parts, rapid prototyping, test parts for molding and miniature printing. The procedure is cost and time effective: thorough testing can be done on the 3D-model which allows correction of flaws in the design before taking the new part into production.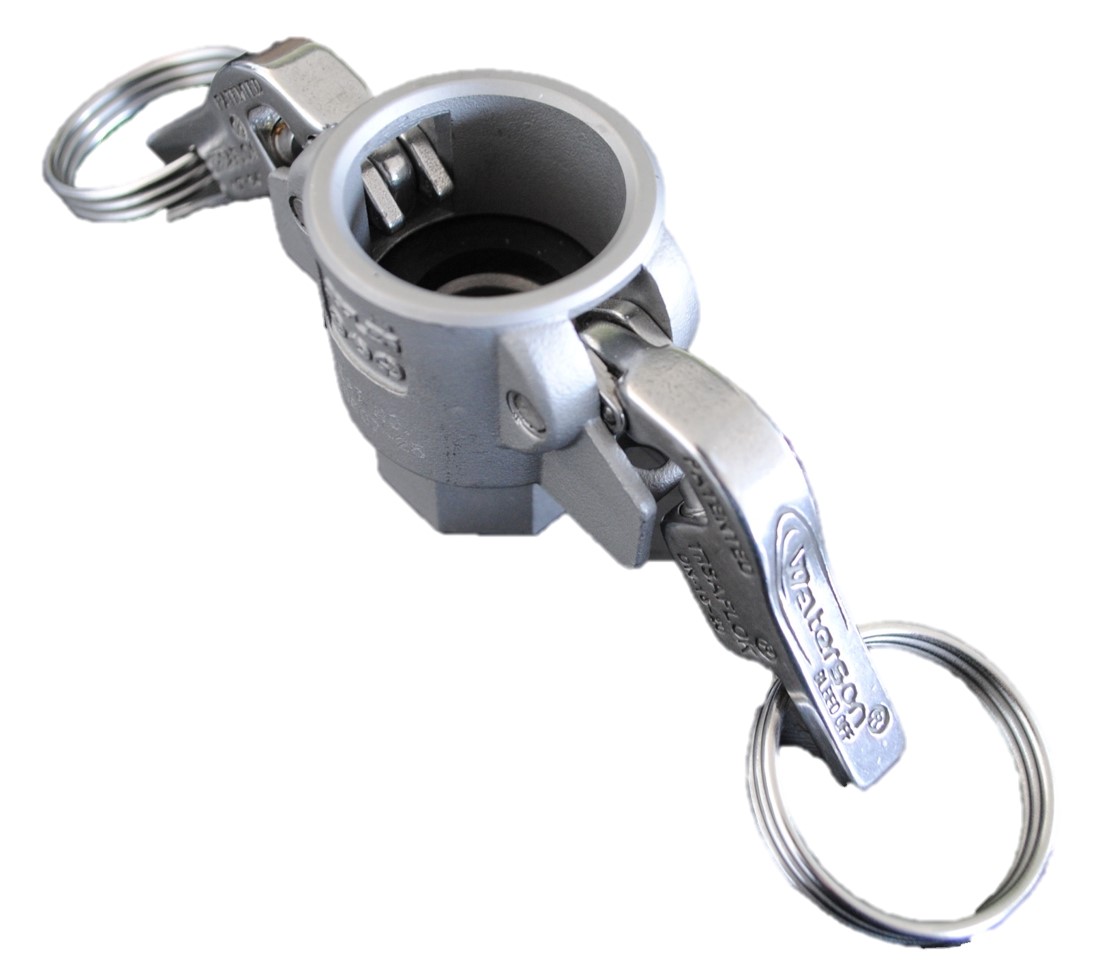 The new bleed off Saflok coupling prevents accidental disconnection in hose-to-hose or hose-to-pipe manifold connections.
Saflok bleed off couplings
2018-09-06 12:02:22
When the safe transfer of liquids or dry bulk products needs to be guaranteed, the bleed off Saflok coupling is there to help. The operating system is like that of a standard cam & groove coupling, but has an additional feature which allows pressure bleed off. The bleed off device in each arm automatically engages into the body of the coupler to help prevent accidental disengagement.