News overview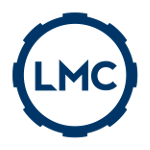 COVID-19
2021-05-31 12:11:00
Dear customer, The Coronavirus (COVID-19) has a major impact on our society. LMC-Couplings has also taken precautions to protect our employees and those with whom we are in contact. We would like to inform you that our production continues to run at full capacity. Our stocks are maintained and the supply of most products is no longer affected (only those who come from Italy are).  TNT (our main forwarder) monitors the impact of the Coronavirus around the world.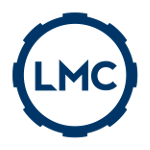 Reach statement
2021-05-28 16:04:43
LMC-Couplings NV has a lasting commitment to sustainable development. We subscribe to the objectives of the Reach legislation EC 1907/2006, as it aims to maximize transparency of information and to minimize the use of harmful substances. The goal is to enhance both human health and the environment. LMC-Couplings NV predominantly manages the supply of finished articles and as such we have identified our compliance responsibilities to be those of distributor, importer and downstream user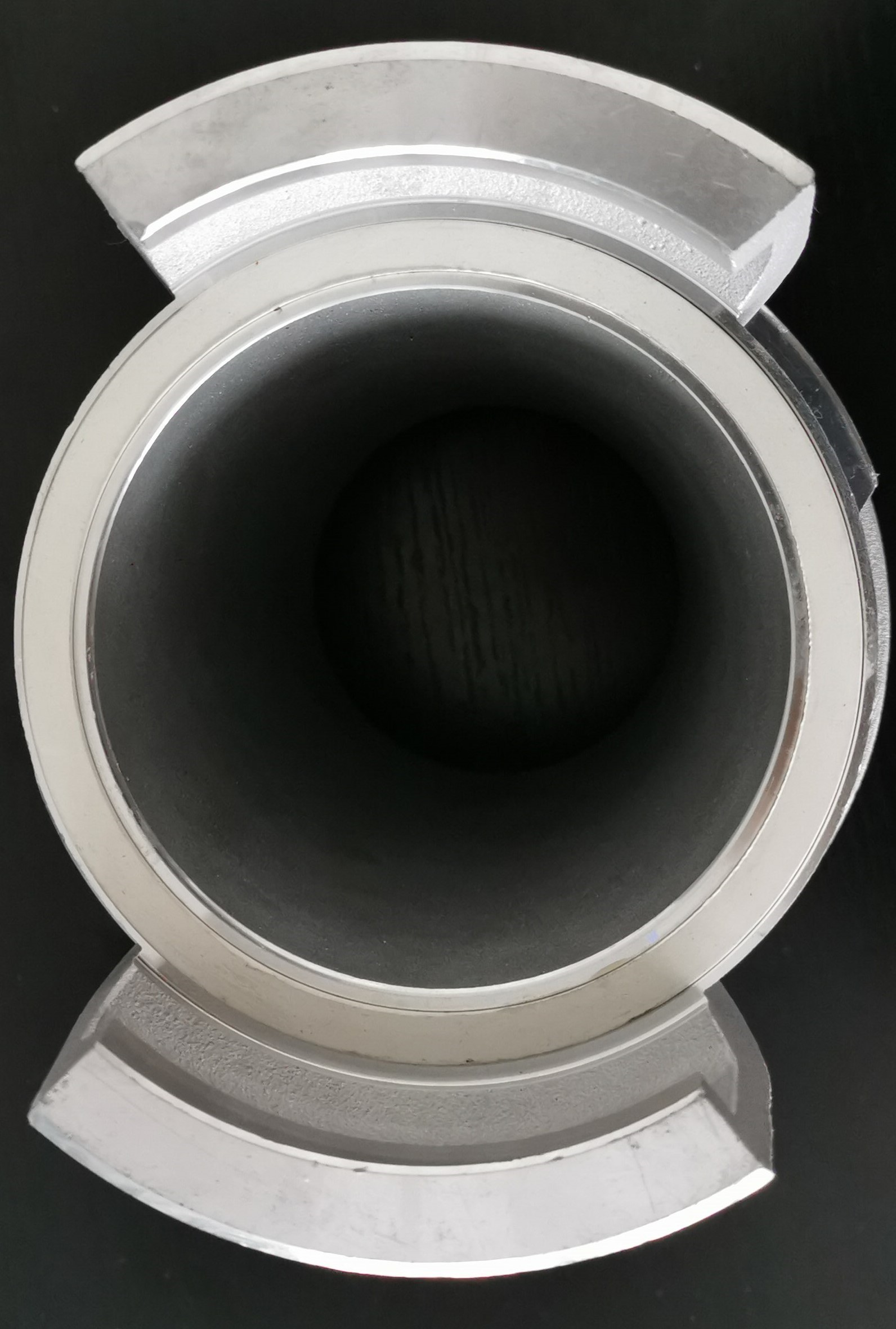 White Guillemin seal
2020-12-29 09:40:15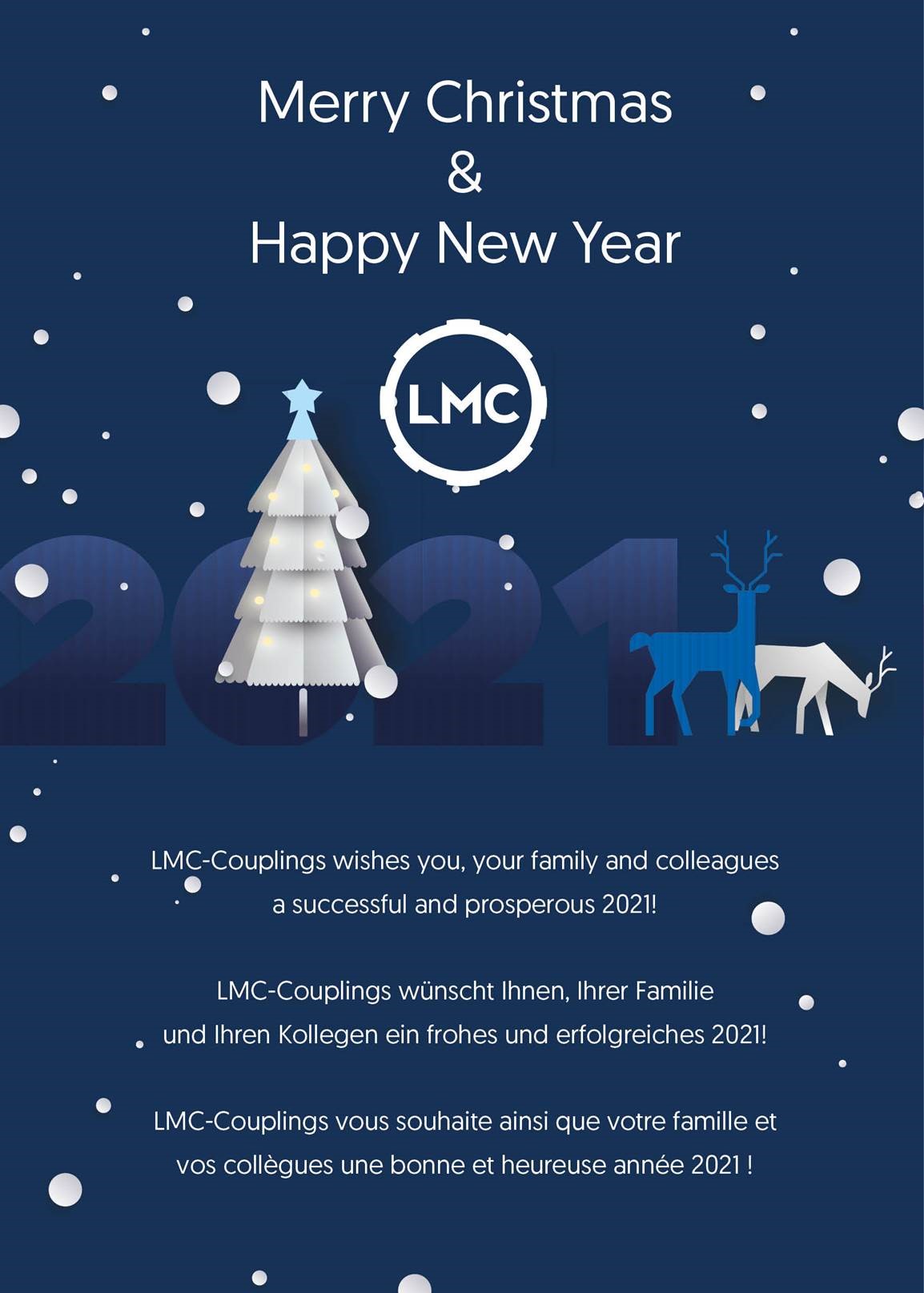 Merry Christmas and a Happy New Year!
2020-12-29 09:28:22
LMC-Couplings wishes you, your family and colleagues a succesful and prosperous 2021!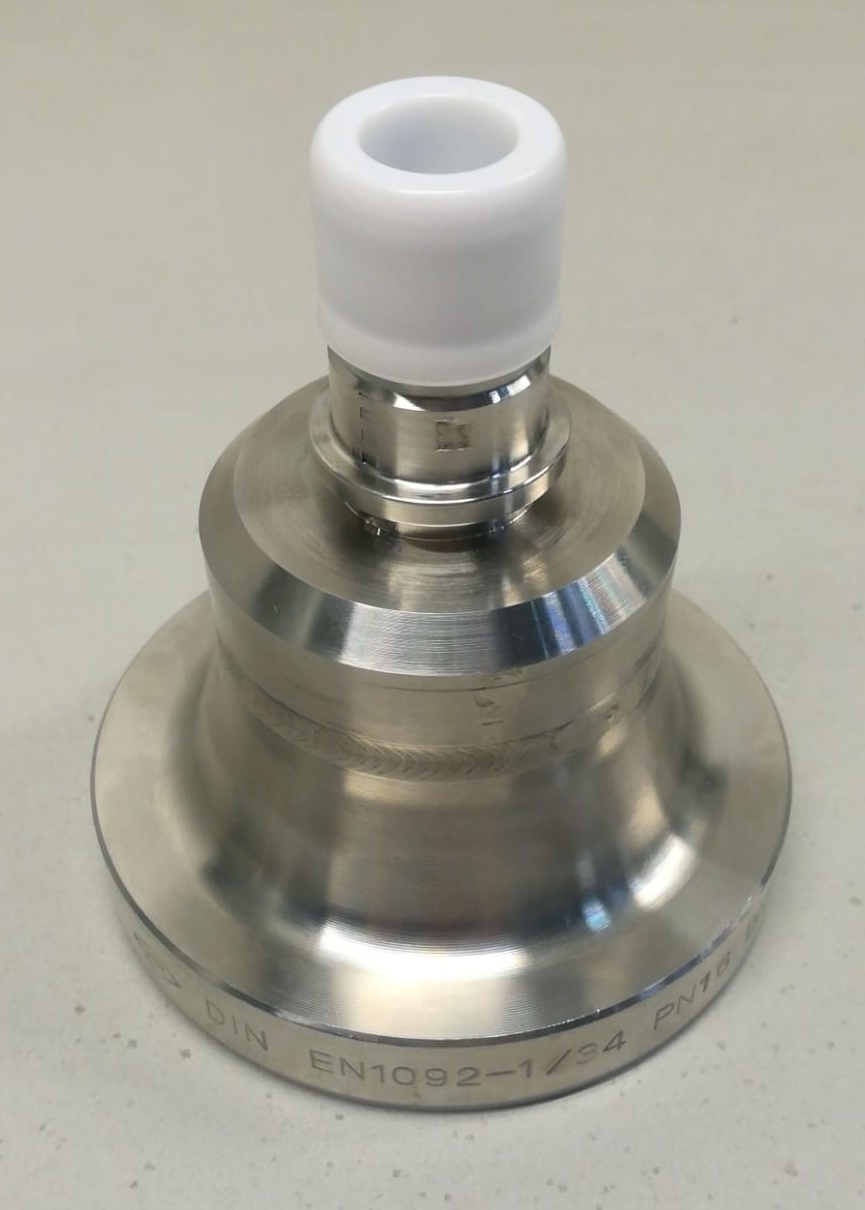 Chemaline PTFE lining
2019-10-25 10:20:59
LMC-Couplings has the reputation to offer high quality customer made solutions. For many years LMC manufactures his own PTFE lined couplings. Whether you are looking for a lining technology resistant to most of the aggressive acids and alkalis used in the chemical, pharmaceutical, food- and beverage and semi-conductor industry (CHEM2 white PTFE lined couplings) and/or need them to be antistatic (CHEM3 black PTFE lined couplings), we can produce them in-house! Recently we produced a PT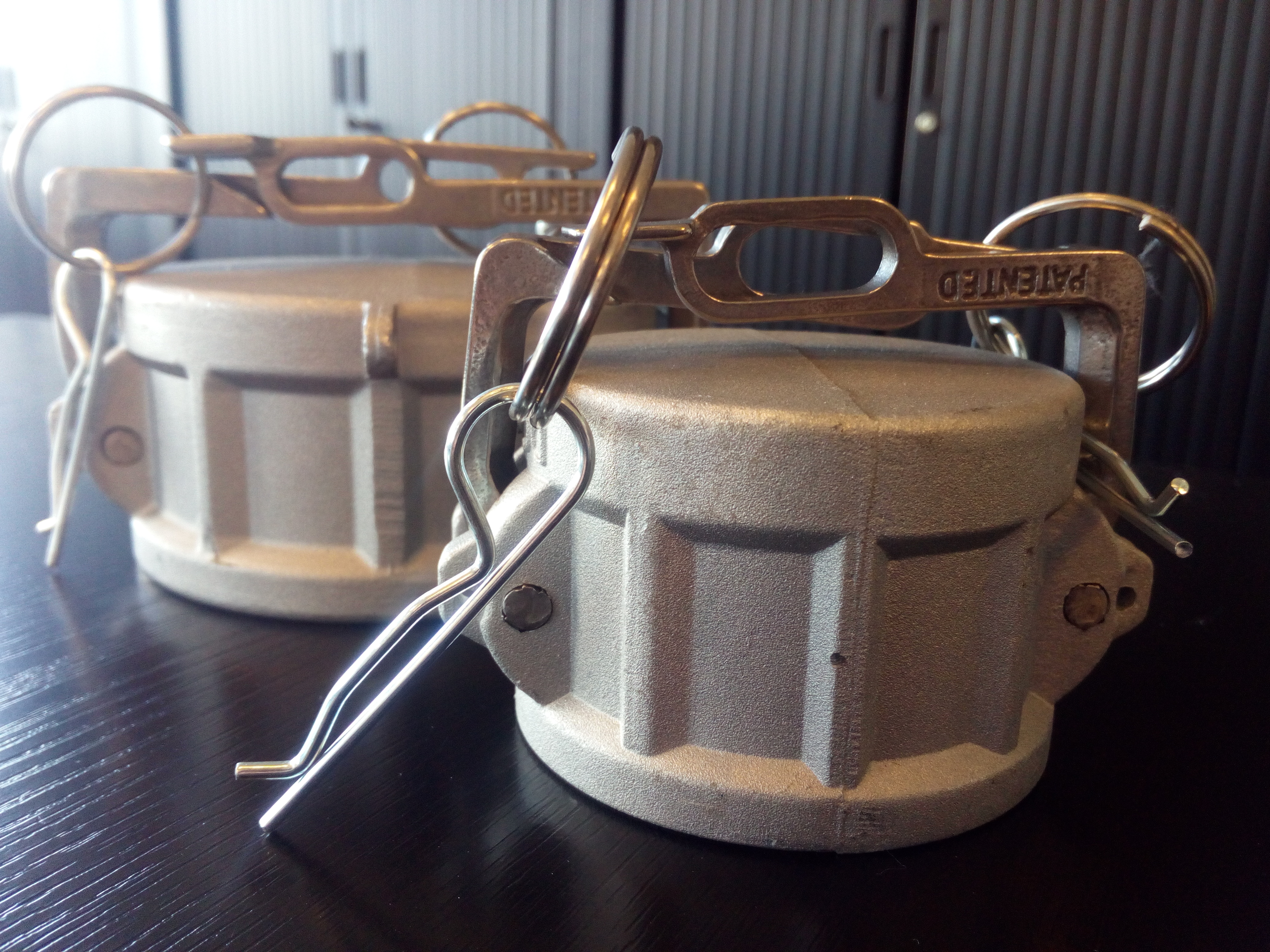 Now available from stock!
C&G dust caps with lockable L-handles
2019-05-09 17:39:24
Do you need to make sure that your connection is locked so nobody can (incidentally) open? Then you can rely on LMC's lockable dust caps for C&G couplings. Our lockable dust caps can be mounted on any C&G adapter according to the Federal Mil Spec. A-A-59326 and EN 14420-7 (except for 1/2", 5" and 8" who are not in the standard). LMC-Couplings has a large stock available in 2" and 3" aluminium, our references VLKA050L (2") and VLKA075L (3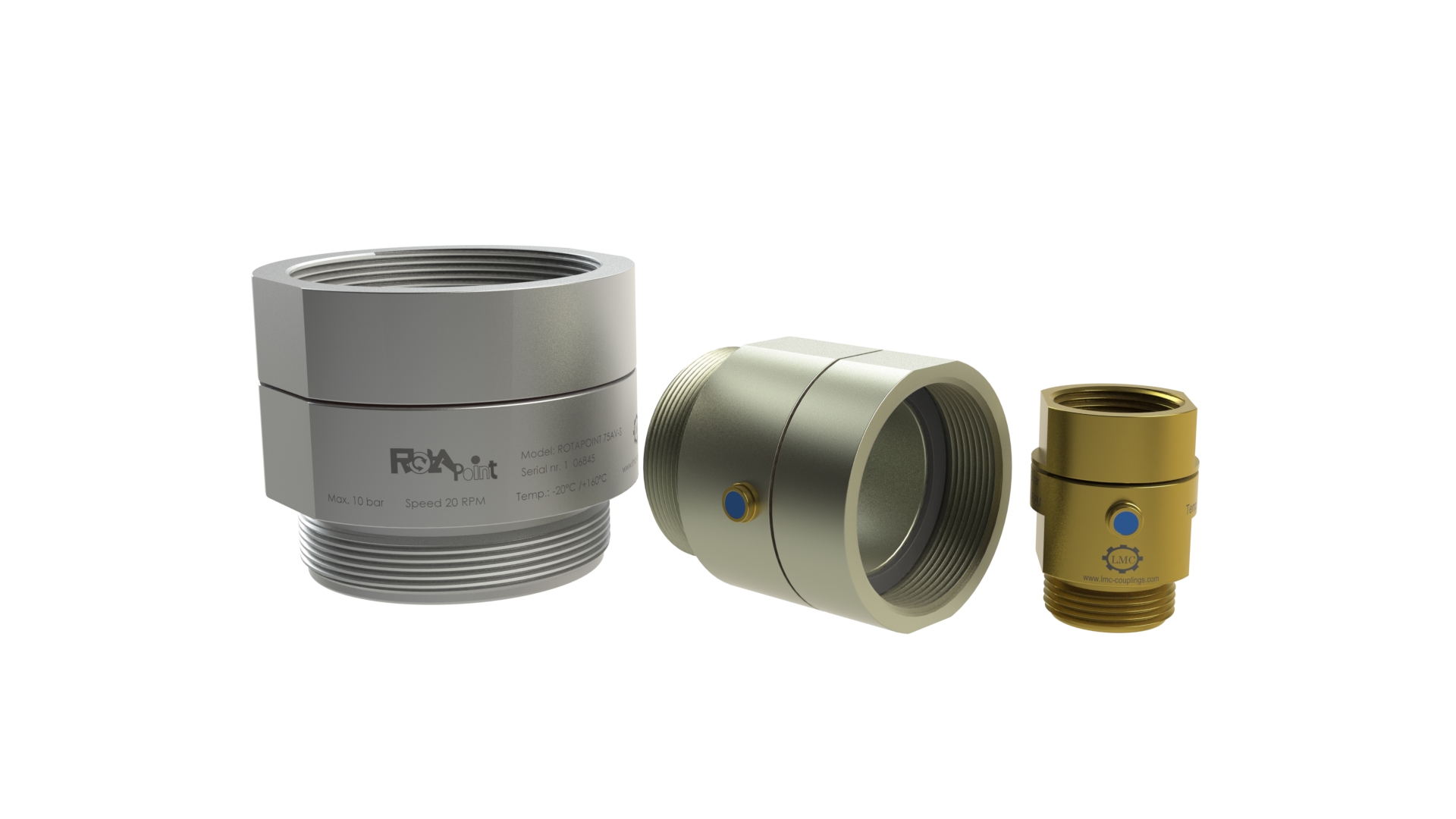 The perfect connection between rotating hoses and stationary parts
Rotapoint® swivel couplings
2019-05-09 17:39:24
Do you need to connect fixed parts to moving sections in your installation? With LMC's Rotapoint swivel coupling you will forever put an end to leakage issues. Rotapoint swivel couplings form the perfect connection between rotating hoses and stationary parts.  The Rotapoint swivel prevents torsion in the hose and extends the lifetime of the hose up to 20 times. It allows free hose movement without imparting torque stresses to the hose assembly. The Rotapoint swivel coup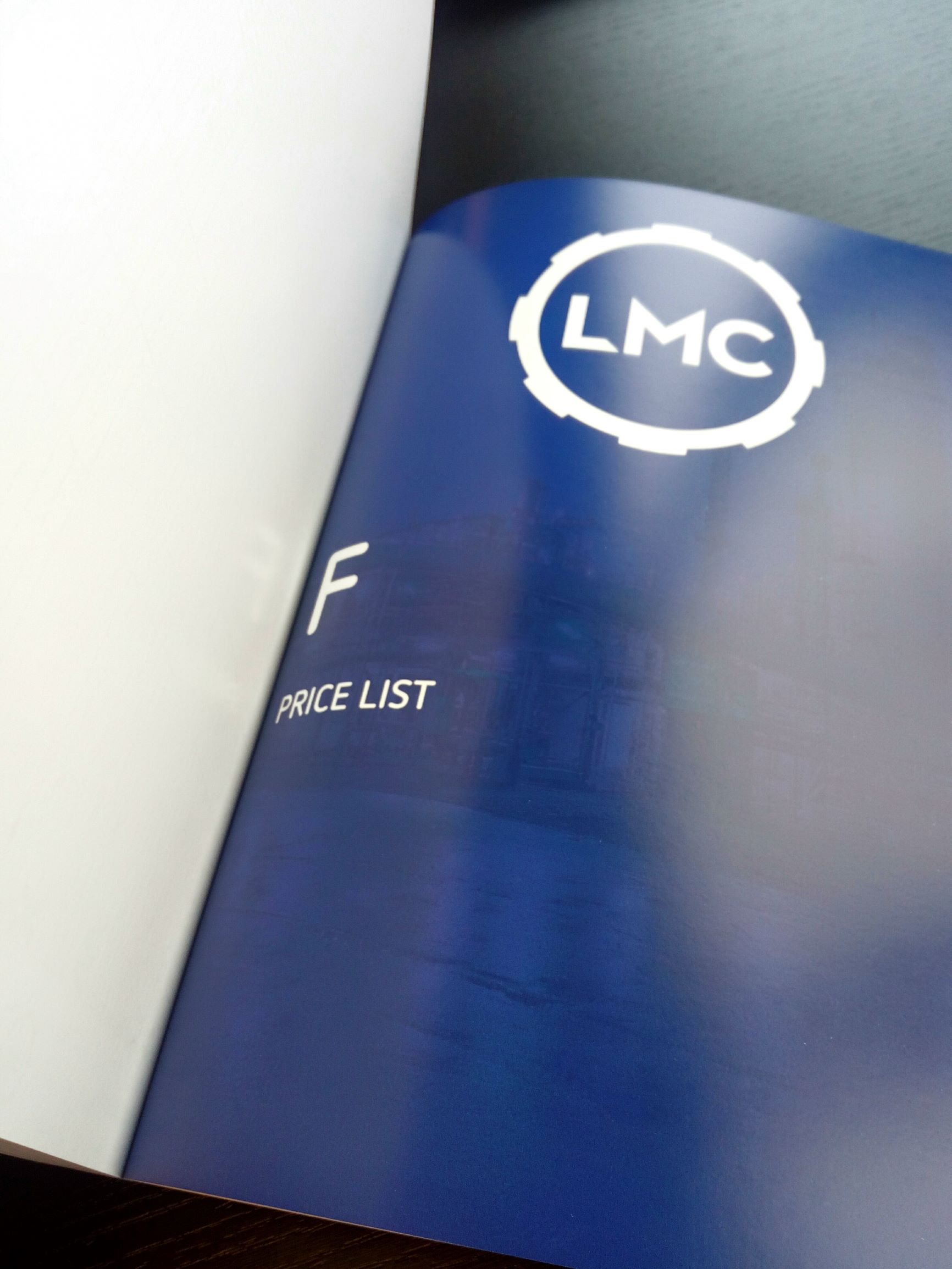 Good quality for the best possible price
Price adjustment
2019-05-09 17:39:23
At LMC-Couplings we don't want to offer the cheapest possible product. We want to offer good quality products for the best possible price. Therefore we need to adjust our prices from time to time.  Currently we made some price adjustments on our flange couplings (some prices increase, others decrease) and we are planning to check other price levels too in the near future. This may lead to price changes, so please always ask for the current valid price and check your ord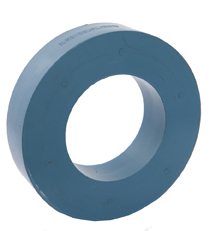 For assembly with swage ferrules
Protection rings to protect your (food) couplings
2019-03-07 15:38:55
By developing rubber protection rings for male or female threaded hose shank couplings, LMC-Couplings not only prevents coupling damage, but also keeps food quality in mind. When the protection rings are used, the couplings are protected from accidental falls to the ground. Protection rings help to ensure that the food processing environment is as clean as possible to produce safe food for the consumer. The PRSF protection rings perfectly fit with LMC's HRRK swage ferrules.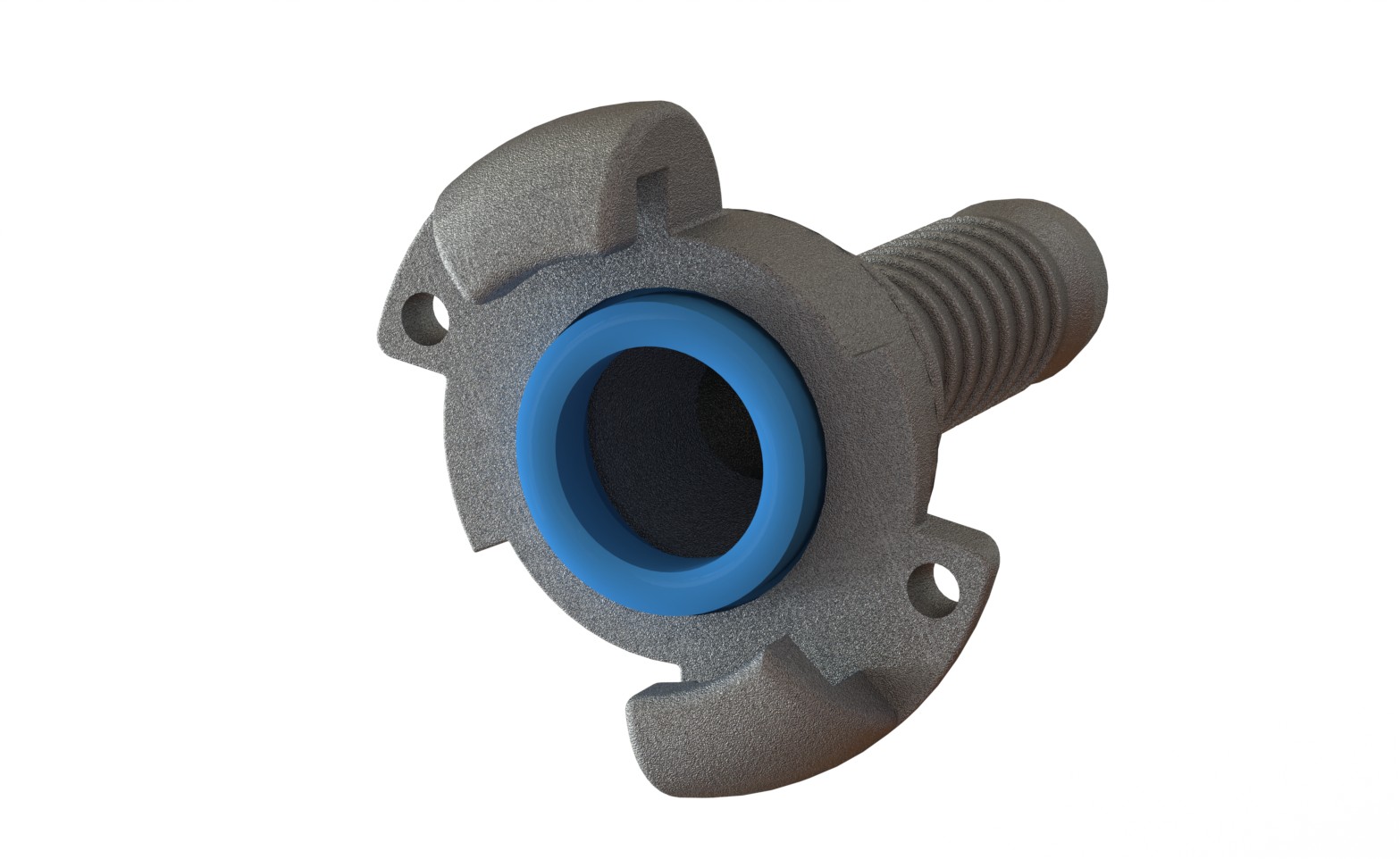 LMC introduces a user-friendly and multi-applicable solution to easily fit any EA coupling in a hose for air and water applications.
European air crimp coupling
2018-10-02 17:08:22
A longer hose shank provides high safety and a double collar combines perfect hose fit and perfect crimping.